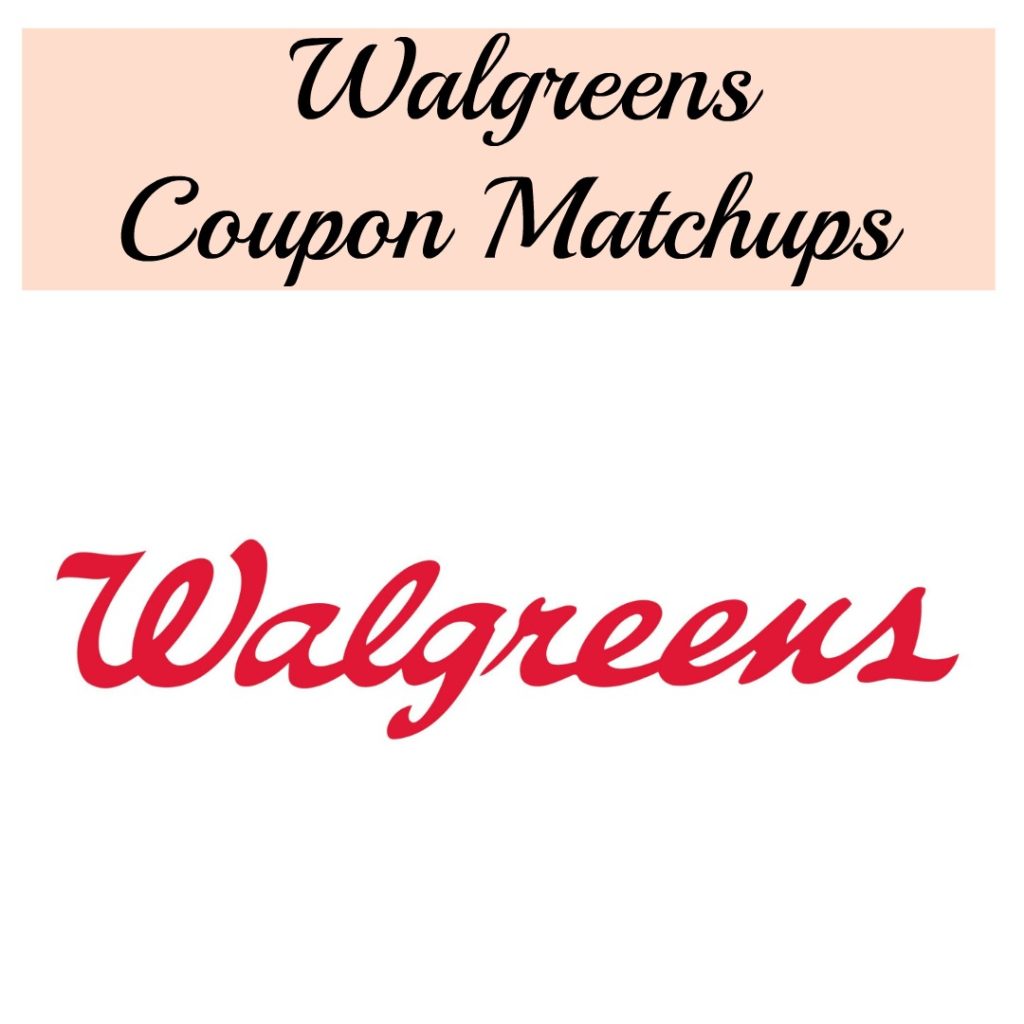 Here are this week's Walgreens Deals! If you are new to shopping Walgreens, you can read the Walgreens Coupon Policy HERE. Several offers are only available for Balance Reward Members, so be sure to sign up. You can sign up and find additional information HERE.
Buy 2 Tresemme Hair Spray, Styling Gel, or Mousse $6 each
Use the $3/2 Tresemme digital coupon
Pay $9
Get a $5 Register Rewards wyb 2
Earn (2x) $2.50 Tresemme Ibotta rebates
Final Price FREE & $1 MoneyMaker!
Buy 3 Wrigley's or Orbit Single Pack Gum 3/$3 or $1.79 each (regularly $1.99)
Use the $0.99/3 select Wrigley's or Orbit Single-Serve Gum myWalgreens digital coupon (exp. 11/25)
Final Price $0.67 each
Buy 2 select Dawn Dish Liquid $1.24 each (regularly $1.29)
Pay $2.48
Get back $1 Register Rewards wyb 2
Final Price $0.74 each
Buy 2 Complete Home Sandwich Bags 50ct. $2.79 each B1G2 FREE
Final Price $0.93 each
Buy 1 Febreze Air Freshener, 8.8 oz, $3.29
Buy 1 Febreze Fabric Refresher, 16.9 fl oz, $3.29
Buy 1 Febreze Small Spaces Air Freshener, 1 ct, $3.29
Use B1G1 Free Febreze products up to $3.30 from Save Nov. 5
Pay 6.57
Get back $3 Register Rewards wyb 3
Final Price $1.19
Buy 2 Safeguard Liquid Hand Soap, 15.5 oz, $4.99 BOGO 50 % off
Use $1.50/2 Safeguard Liquid Hand Soap 15.5 oz, digital manufacturer's coupon
Pay $5.99
Get back $3 Register Rewards wyb 2
Final Price $1.49 each
Buy 2 select Gain Ultra EZ-Squeeze Dish Soap $1.99 each (regularly $2.99)
Pay $3.98
Get back $1 Register Rewards wyb 2
Final Price $1.49 each
Buy 2 select Tresemme or Love Beauty and Planet Hair Care Products as low as $6 each (regularly $7.29) 
Use $4.00/2 Tresemme Shampoo or Conditioner Products 16.5 or 28 oz, digital manufacturer's coupon
Pay $8
Get back $5 Register Rewards wyb 2
Final Price $1.50 each
Buy 5 Old Spice Deodorant, 3 oz, $5.79 BOGO 50% off
Pay $23.16
Earn (5x) $2.00/1 Old Spice Antiperspirant or Deodorant, Ibotta Rebate = $10
Get $5 Register Reward when you spend $20
Final Price $1.63 each
Buy 3 select Crest, Fixodent, Oral-B or Scope Dental Care Products as low as $5 each (regularly $6.29 – $6.99)
Use the select $5/3 Crest or Oral-B Products digital manufacturer's coupon (exp. 11/25)
Pay $10
Get back $5 Register Rewards wyb 2
Final Price $1.66 each
Buy 2 Select General Mills  Cereal 2/$5 or $5.99 each
Use the $1/2 select General Mills Cereal digital manufacturer's coupon (exp. 12/14)
Final Price $2 each
Buy 2 Ivory Soap Bars Original 3ct. $3.79 each BOGO 50% off
Get back $3 Register Rewards wyb 2
Final cost $2.68
Buy 3 Select Purex Laundry Detergent $8.49 B1G2 FREE
Earn $1.00/1 Purex Laundry Ibotta Rebate
Final Price $2.66 each
Buy 1 Tide Detergent, 37 oz 25 loads, $5.49
Buy 1 Tide Pods, 12 ct, $5.49
Buy 1 Gain Flings, 16 ct, $5.49
Buy 1 Bounce Dryer Sheet, 105 ct, $5.49
Use the $1.50/1 select Gain Flings Laundry Products digital manufacturer's coupon (exp. 11/25)
Use the $1.50/1 Tide Laundry Detergent 37 or 46 oz, Purclean 34 oz OR Powder Detergent 15 ld, limit 1
Use the $1.50/1 Tide Pods 20 ct or smaller or Power Pods 8 ct, limit 1
Use the $1.00/1 Bounce Dryer Sheets 105-120 ct or Wrinkle Guard, Pet Hair & Lint Guard or Lasting Fresh Sheets 50-60 ct
Pay $16.47
Get back $5 Register Reward wyb 4
Final Price $2.87
Buy 2 select Pantene Hair Care Products as low as $5 each (regularly $5.99) 
Get back $4 Register Rewards wyb 2
Final Price $3 each
Buy 2 select Colgate Dental Care Products as low as $4.50 each (regularly $5.29 – $5.99) 
Pay $9
Get back $3 Register Rewards wyb 2
Final Price $3 each
Buy 2 select Olay or Old Spice Bath Care Products as low as $7 each (regularly $8.29 – $8.49)
Use the $5/3 select Olay Body Wash Products digital manufacturer's coupon (exp. 11/11)
Pay $11
Get back $4 Register Rewards wyb 2
Final Price $3.50 each
Select Russel Stover or Whitman's Chocolate Boxes – 50% off the regular price $4.99
Need more coupons? Check out the Coupon Database