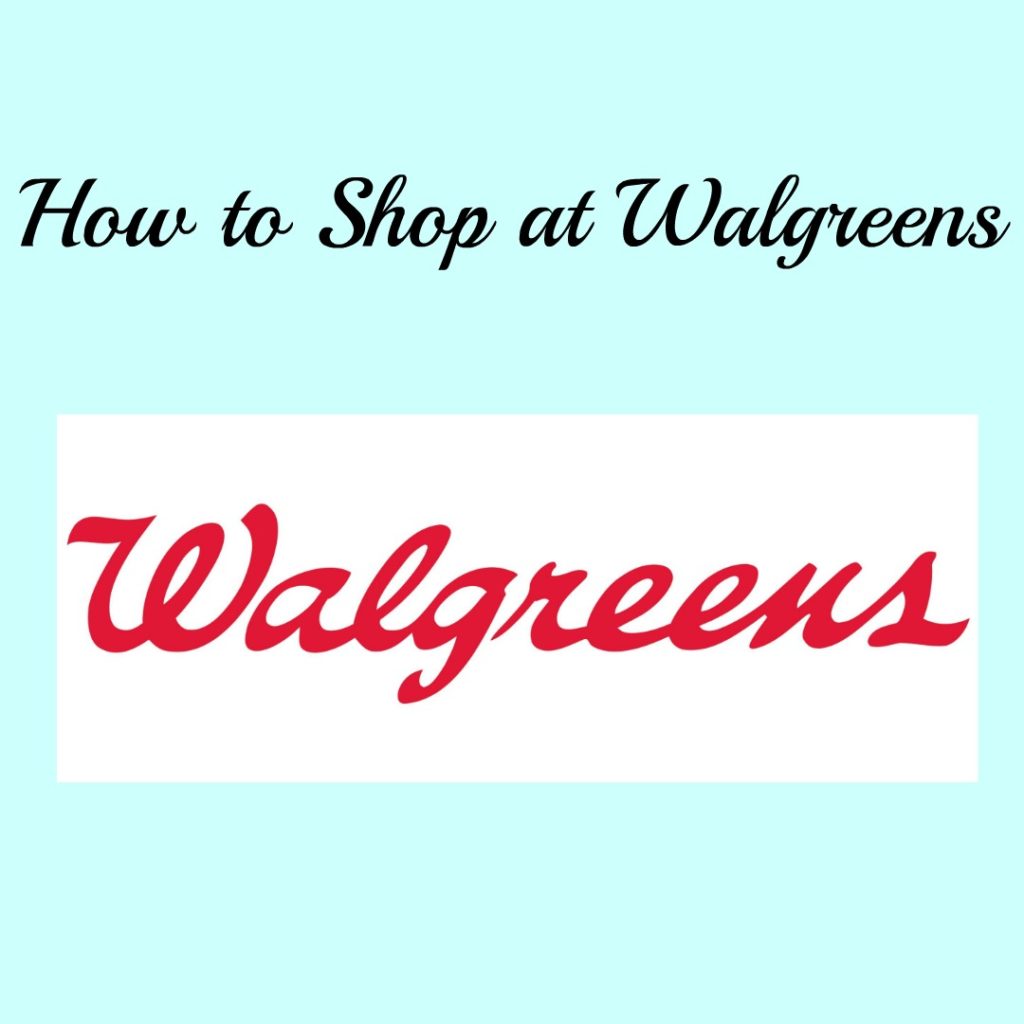 So, You want to master the ins and out of shopping at Walgreens? First thing is first, make sure to read the Walgreens Coupon Policy. I always have a copy on hand in those "just in case" situations.
Coupons
Newspaper and printable manufacturer coupons – 
Walgreens excepts both printable coupons and coupons from the Sunday Paper.
Walgreens weekly in-ad coupons
Store coupons from the ad usually carry a quantity limit of 2-4 items. If a Walgreens store coupon says "Limit 3," you can use that one coupon to save on up to three products. If you'd like to buy more than the stated limit, you can usually come back another day and use the same coupon again. The limit isn't attached to your account.
Walgreens monthly Savings Book coupons
The Walgreens monthly Savings Books are filled with store coupons. Find these free booklets near the front of the store next to the weekly ads. If you purchase multiple identical items, a single Walgreens coupon will instantly apply to all matching products—no need to have a Savings Book coupon for each item!
Walgreens app load-to-card coupons
Head to the Walgreens website to "clip" paperless versions of the coupons discussed above including all available in-ad coupons, all monthly coupon booklet coupons, and some printable manufacturer coupons. You cannot use a paper manufacturer coupon and a load-to-card manufacturer coupon on the purchase of one item. You can use a paper manufacturer coupon and a load-to-card store coupon on one item.
Register Rewards
Register Rewards (Catalina coupons) are manufacturer coupons that print out from a Catalina machine at the register after you have completed your transaction. The Register Rewards print out after you buy a participating product, which may be advertised in Walgreens weekly ad. There are also Register Reward deals that are not advertised in the weekly ads but are posted inside the store.
When you have a Register Reward to use, you can only use ONE per item purchased. So, for example: If you are purchasing 2 items, and you have 2 coupons to go along with those items and you want to use your Register Reward to make your out of pocket less, you will need to add in another item to use along with that Register Reward. If you attempt to use more than 2, the register will beep. If you run into a situation where you have more manufacturer coupons/RRs to use than products, look for "filler" items to add to your purchase. It could be anything that is under $1.00.
Lets recap:
Here is an example:
Buy (2) Pampers Wipes $1.99
Use (2) $1.00/1 Pampers Wipes Coupons
(2 items/2 Manufacture Coupon)
Pay $1.98
But you want to use your $2.00 Register Rewards to make your OOP Lower
ADD IN (1) Gum $0.69
Use $2.00 Register Rewards
Pay Out of Pocket $0.67
Other Rules on Register Reward:
-If you purchase more than one of the same Register Reward participating item per transaction, you will only receive one Register Reward–NOT two!
-Another important thing to note is that Register Reward deals do NOT roll, This means that if you receive a $2.00 RR for purchasing Wipes, you cannot use this same RR to purchase another package of wipes and expect another $2.00 RR to be generated. Occasionally, a Register Reward deal will roll (which is very unusual) and if this happens let us know.
-If a Register Reward does not print, You can reach Catalina at 1-888-8coupon: Have your receipt in hand and state which items in your purchase should have triggered an RR. Catalina will review your transaction and will mail you an RR within two to three weeks if you did, in fact, buy a qualifying item.
Balance Reward Points (EDITED SINCE I HAVE POSTED THIS)
You CAN redeem and earn points if your promo is a simple buy 2, receive 3000 Points, your good. Use all the coupons including manufacturer, store, Register Rewards and Balance Rewards Points.
You CANNOT earn points on a spend $12, receive 3000, (otherwise known as a threshold promotion) UNLESS (This is where it gets a bit confusing) You meet a specific coupon limitation. Let me explain:
You CAN use points as long as you stay above your threshold amount. For example, the deal is Spend $30 and earn 10,000 Balance Reward Points. So, you would need to have $30 after points & store coupons. Manufacturer coupons and RRs count as cash essentially. (STORE COUPONS DO NOT QUALIFY)
Example:
Subtotal is $80
Tax is $5
You have $35 in coupons and or cash
You can pay $50 in points
Because you cover the $30 spend and cover the $5 TAX.. you have to cover the tax.
You will get the points that way every time
BRP = Balance Rewards Points
1,000 Points = $1
2,000 Points = $2
3,000 Points = $3
5,000 Points = $5
10,000 Points = $10
18,000 Points = $20
30,000 Points = $35
40,000 Points = $50
Buy One, Get One Free Items: If there is a Buy One Get One free sale, Walgreens now only allows ONE manufacturer coupon to be applied to the item you are paying for (NO manufacturer coupons are allowed to be applied to the free item). The Walgreens coupon policy states:
For offers when multiple items are purchased and additional items are free (buy 1 get 1 free; buy 2 get 1 free, etc.), the number of coupons applied to that offer cannot exceed the number of items required in the "buy" portion of the offer.
Coupons may not be applied against any free item received in any offer.
If you have an issue with a cashier, ask to speak with the store manager. If you are unable to resolve the issue with the manager, note the manager's name and the time the incident occurred and then call Customer Service. The phone number is 1-800-WALGREENS or 1-800-925-4733