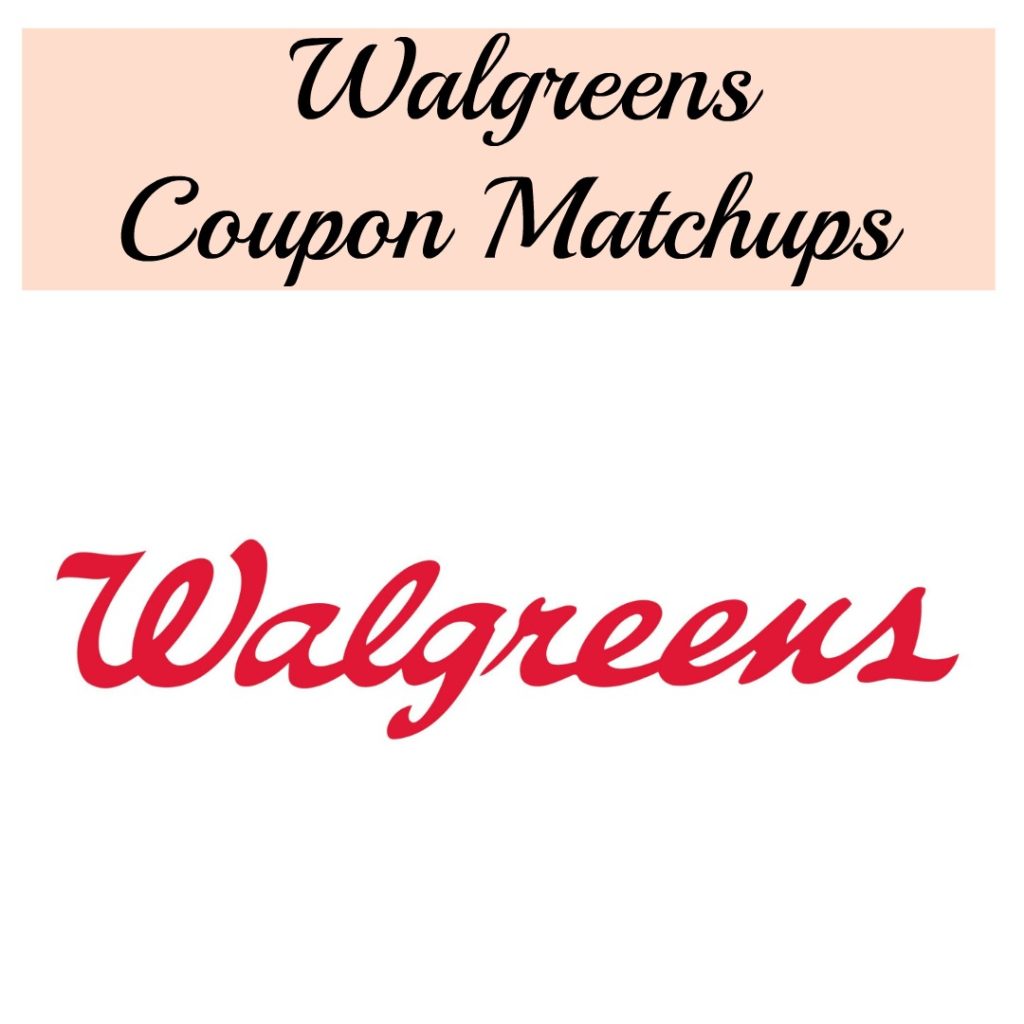 Here are this week's Walgreens Deals! If you are new to shopping Walgreens, you can read the Walgreens Coupon Policy HERE. Several offers are only available for Balance Reward Members, so be sure to sign up. You can sign up and find additional information HERE.
Buy 2 Degree Men's Antiperspirant Deodorant 2.7oz. $4.49 each BOGO 50% off
Use the $4/2 select Axe, Degree, Schmidt's or Dove Deodorants digital manufacturer's coupon (exp. 5/6)
Pay $2.73
Get back $4 Register Rewards wyb 2
Final Price: FREE + a $1.27 money maker!
Buy Revlon Nail File – $2.79
Use $3/1 Revlon Cosmetics Digital Coupon (exp 4/29, limit 1)
Final Price Free
Buy L'Oreal Paris Ideal Clean Daily Foaming Gel Cleanser 6.8 oz $4.99
Use $5/1 L'Oreal Paris Bronze or Sublime Product Walgreens Digital Coupon (exp 4/29) – limit 1
Final Price: FREE
Buy 2 Crest Dental Care $3.00(sale price)
Use $3/2 Crest Toothpaste 2.7 oz+ Digital Coupon (exp 4/29)
Pay: $3
Get Back: $3 Register Rewards for buying 2
Final Price: FREE
Buy 2 Dawn Dish Liquid $1.24
Pay: $2.48
Get Back: $1 Register Rewards for buying 2
Final Price: $0.74 each
Buy 2 Maybelline Twin Brow & Eye Pencils $4.49 BOGO 50% off
Use $5/2 Maybelline Cosmetic Products Digital Coupon (exp 4/29)
Final Price: $0.87 each
Buy 2 Revlon Compact Nail Clippers 1 ct $3.29 BOGO 50% off
Use $3/2 Revlon Tools Digital Coupon (exp 4/29)
Final Price: $0.97 each
Buy Rimmel London Lip Gloss $4.99
Use $2/1 Rimmel Lip Color Product Digital Coupon (limit 1)
Pay: $2.99
Submit for $2/1 Rimmel London Lip Cosmetics Ibotta Cash Back (limit 5)
Final Price: $0.99
Buy 2 CoverGirl Eye Enhancers 4-Kit Eye-Shadow $4.49 each BOGO 50% off
Use the $4/2 select CoverGirl Cosmetics Products digital manufacturer's coupon (exp. 4/29)
Final Price: $1.34 each
Buy 2 Dove Body Wash $7.00 (sale price)
Use $7/2 Dove Body Wash Products Digital Coupon
Pay: $7
Get Back: $4 WalgreensCash Rewards for buying 2
Final Price: $1.50 each
Buy 2 Cheez-It Cheese Crackers 7oz. 2/$6 or $3.99 each BOGO FREE
Final Price: $1.50 each
Select Tom's of Maine Toothpaste $4.99 (regularly $5.99 – $7.29)
Pay $4.99
Get back $3 Cash Rewards wyb 1
Final Price $1.99
Select Bounce, Downy or Tide Simply Laundry Products $3.49 (regularly $4.79 – $5.29)
Use the $1.50/1 Tide Pods Product digital manufacturer's coupon (exp. 4/30)
Final Price $1.99
Buy 2 Love Beauty and Planet Shampoo or Conditioner 2/$14 (sale price)
Use Buy One Get One Free Love Beauty and Planet Hair Care Products (SAVE 4/16, exp 4/29)
Final Price: $3.50 each
Need more coupons? Check out the Coupon Database