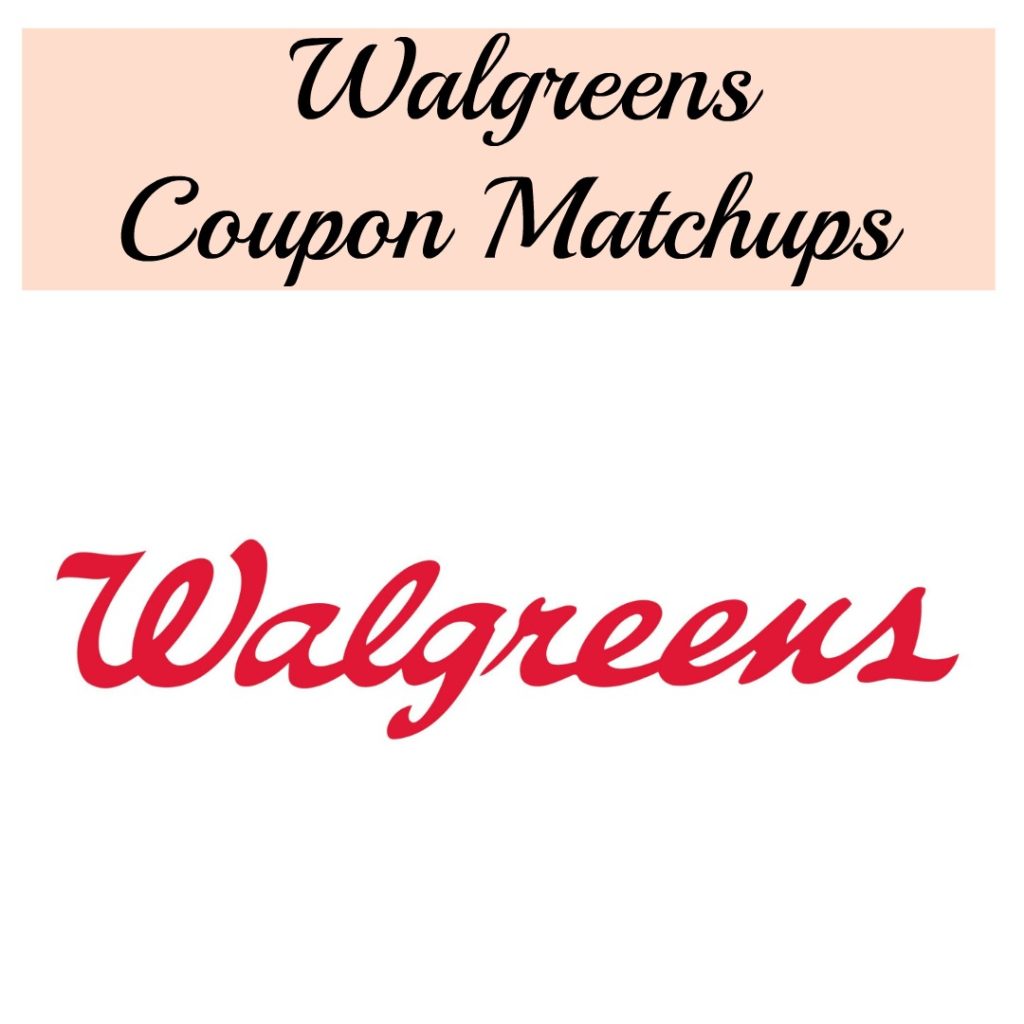 Here are this week's Walgreens Deals! If you are new to shopping Walgreens, you can read the Walgreens Coupon Policy HERE. Several offers are only available for Balance Reward Members, so be sure to sign up. You can sign up and find additional information HERE.
Buy 2 select Colgate Dental Care Products $4 
Use $4/2 Colgate Toothpaste Walgreens digital coupon (should be available starting 7/25)
Pay $4
Get back $4 WalgreensCash Rewards wyb 2
Final Price 2 FREE!
Buy 2 Crest 3D White Arctic Fresh Toothpaste 3 oz. Tubes $3 each
Use $2/2 Crest Toothpaste Walgreens digital coupon (exp. 7/31) OR found in the 7/4 P&G (exp. 7/31)
Or $1/1 Crest Toothpaste Walgreens digital coupon (exp. 7/31) OR found in the 7/4 P&G (exp. 7/31)
Pay $4
Get back $4 WalgreensCash Rewards wyb 2
Final Price FREE
Buy 2 Revlon ColorStay 16-Hour Eye Shadow Palettes $5.19 each BOGO 50% off
Buy 2 Revlon Kiss Balms $3.69 each BOGO 50% off
Total $17.76
Use $8/2 select Almay or Revlon Eye or Lip product digital coupon (exp 8/14)
Pay $5.31
Get back $4 Register Rewards when you spend $12
Final Price $0.32
Buy 5 Kellogg's Cereal 10-13.5oz. $1.88 
Use $3/5 Kellogg's Cereals printable coupon
Or $1/2 select Kellogg's Cereal printable coupon
Or $1/3 Kellogg's Cereals coupon found in the 7/25 SAVE Insert (exp. 9/19)
Pay $6.40
Earn (5x) $0.80 when you buy select Kellogg's 10-13.5 oz Cereals Ibota Rebate (exp. 7/27; limit 5)
Final Price $0.48 each
Buy 2 select Crest or Oral-B Dental Care Products $4
Use $3/2 Crest Products Walgreens digital coupon (exp. 9/26)
Or $2/2 Crest Toothpaste Walgreens digital coupon (exp. 7/31) OR found in the 7/4 P&G (exp. 7/31)
or $1/1 Crest Toothpaste Walgreens digital coupon (exp. 7/31) OR found in the 7/4 P&G (exp. 7/31)
Pay $5
Get back $4 Register Rewards wyb 2
Final Price $0.50 each
Buy 2 Irish Spring or Softsoap Bath Care Products 2/$8 or $4.79 each
Use (2) $1/1 Irish Spring Body Wash coupons found in the 7/18 SS (exp. 7/31)
Pay $6
Get back $4 WalgreensCash Rewards wyb 2
Final Price $1 each
Buy 2 Cetaphil Skin Cleansing Cloth 25ct. $5.59 each BOGO 50% off
Use $6/2 Cetaphil Products coupon found in the 7/18 SS (exp. 8/14)
Final Price $1.29 each
Buy Nexxus Keraphix Shampoo for Damaged Hair 13.5oz. Bottle $11.99
Buy Nexxus Therappe Moisture Shampoo for Normal to Dry Hair 13.5oz. Bottle $11.99
Total $23.98
Use (2) $5/1 Nexxus Shampoo or Conditioner printable coupons (exp. 8/2) OR Walgreens digital coupon 
Or the $8/2 Nexxus Shampoo or Conditioner printable coupon (exp. 8/2) OR Walgreens digital coupon 
Pay as low as $13.98
Get back $10 WalgreensCash Rewards when you spend $20
Final Price $1.99 each
Buy 2 Oscar Mayer Classic Hotdog Wieners 10ct. $3.99 each BOGO FREE
Final Price $1.99 each
Select Downy, Tide or Bounce Laundry Care Products $2.99 
Use the $1/1 Tide, Bounce or Downy Products Walgreens digital coupon (should be available starting 7/25)
Or the $1/1 Tide Simply Detergent printable coupon (limit 1; expires 1 day from printing)
Or the $1/1 Downy Product printable coupon (limit 1; expires 1 day from printing)
Final Price $1.99
Tide Liquid Laundry Detergent 37oz. or Pods 12-16ct. $4.99 
Use $2/1 Tide Product Walgreens digital coupon (should be available starting 7/25)
Or $2/1 Tide Liquid Laundry Detergent printable coupon (limit 1; expires 1 day from printing)
Final Price $2.99
Buy 2 Huggies New Leaf Training Underwear Packs 2/$18 or $12.99
Buy 1 Huggies Pull-Ups Training Underwear Pack 2/$18 or $12.99
Total $30.99
Use $6/2 Pull-Ups New Leaf Training Underwear Walgreens digital coupon (exp. 7/31)
Use $3/1 Pull-Ups Training Underwear Walgreens digital coupon (exp. 7/31)
Pay $21.99
Get back $5 Register Rewards when you spend $25
Earn (2x) $2 when you buy select Huggies New Leaf Bag Diapers Ibotta Rebate
Earn $1 when you buy select Huggies Pull-Ups Bag Diapers Ibotta Rebate
Final Price $3.99 each
Buy Banana Boat Kids Max Protect & Play Clear Sunscreen Spray SPF 100 $8.99 BOGO 50% off
Buy Banana Boat Summer Color Self-Tanning Lotion 6oz Bottle $6.89 BOGO 50% off
Use (2) $2/1 Banana Boat Sun Care Product coupons found in the 6/27 SS (exp. 7/31)
Final Price $4.21 each
Need more coupons? Check out the Coupon Database