From generation to generation the one toys we all had in common was the ball and balloons. The thing that changes is how we play with it. I thought it couldn't get any better but it has!
My kids love the Wubble ball. They have tried all of the other Wubble Balls out there and Super Wubble ball is by far the best out of all that we have tried.
The Super Wubble Bubble Ball is giant, inflatable strong ball that can be thrown, bounced, smashed, and more for hours of fun! The battery-operated pump is simple to use and fills the ball up in just minutes. When you are done playing, you can deflate and re-inflate when you want.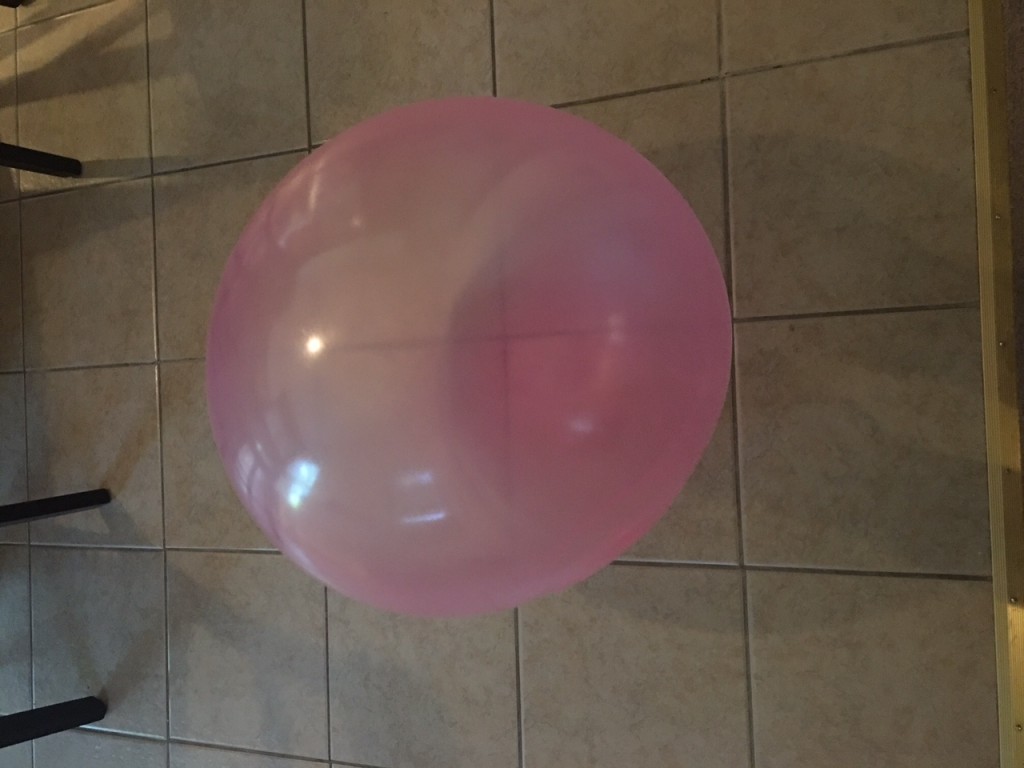 The Super Wubble Bubble Ball comes in 4 colors: blue, green pink and red. So there is a color that everyone should love. One big tip from the makers of the Super Wubble Bubble Ball is that for maximum strength and durability, don't inflate it more than 30 inches. Also check out their website for some great video of the ball in action and to purchase your very own.
Although the quality is much better than the original, it's not indestructible. It can pop if it comes into contact with sharp objects like tacks, broken glass, sharp fingernails or branches – or if played on a rough surface like concrete. For maximum strength and durability, NSI recommends inflating it no more than 30 inches.My kids kicked it jumped on it, laid on it, anything you can think of they did. Then my son decided that it was a great idea to put the cat on it. As you can imagine, she popped it. I was very impressed with the way my kids were trying to pop it and it wouldn't pop. If they didn't get the kitty involved it would still be standing.
This is very recommended by me and my kids!
Disclosure: I was given a product in exchange for my honest opinion. All opinions are my own.