Since I was able to do a review on the Jabra Halo Smart my husband stole these from me. I literally didn't even get a chance to try it out. His exact words were "This one is mine"
So my husband is a mover. He is a handy man so he never sits still. He was loving up on the Jabra Sport Pace! The biggest reason is that he really loved the way it stayed in place.  Since he is using Wireless Bluetooth Earbuds, he is in need of a great ones! He stated that it didn't move around like the others that he has tried. The noise cancellation is great! He even tested it around the house and blasted some music while finishing up on a building a closet in my bedroom. He was up and down, Left and right and everything stayed where it was supposed to stay.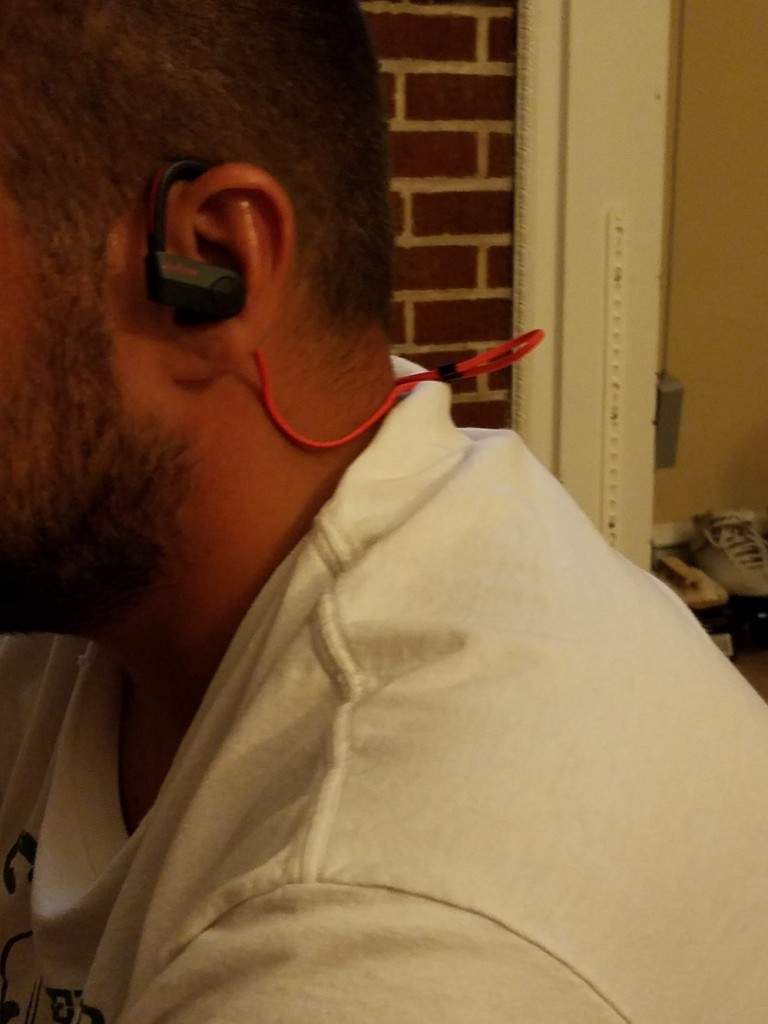 This can be used if you are a runner or love heading to the gym. The earbuds themselves feature a behind-the-neck cable design rather than the unusual plastic band. These new earbuds will be available in Blue, Red, and Yellow colors. Other features include 5 hours of talk time or music playback.
Premium wireless sound and inline buttons to control music or phone calls

Secure and comfortable fit with behind the ear wearing style and multiple sized ear gels

Built toward US Military standards for rain, sweat, shock and dust resistance (IP54 rated)

Rapid charge feature to provide an hour's worth of bather life in only 15 minutes of charging. Reflective cable for early morning or nighttime usage

Integrated training via Sport Life App to provide in-ear readouts during workouts: pace, time, distance, calories burned. Also works with most popular 3rd party sports applications.
My hubby gave it 2 thumbs up. He is very happy with it. Believe me, he is very picky about his gadgets! Right now you can purchase these at Amazon