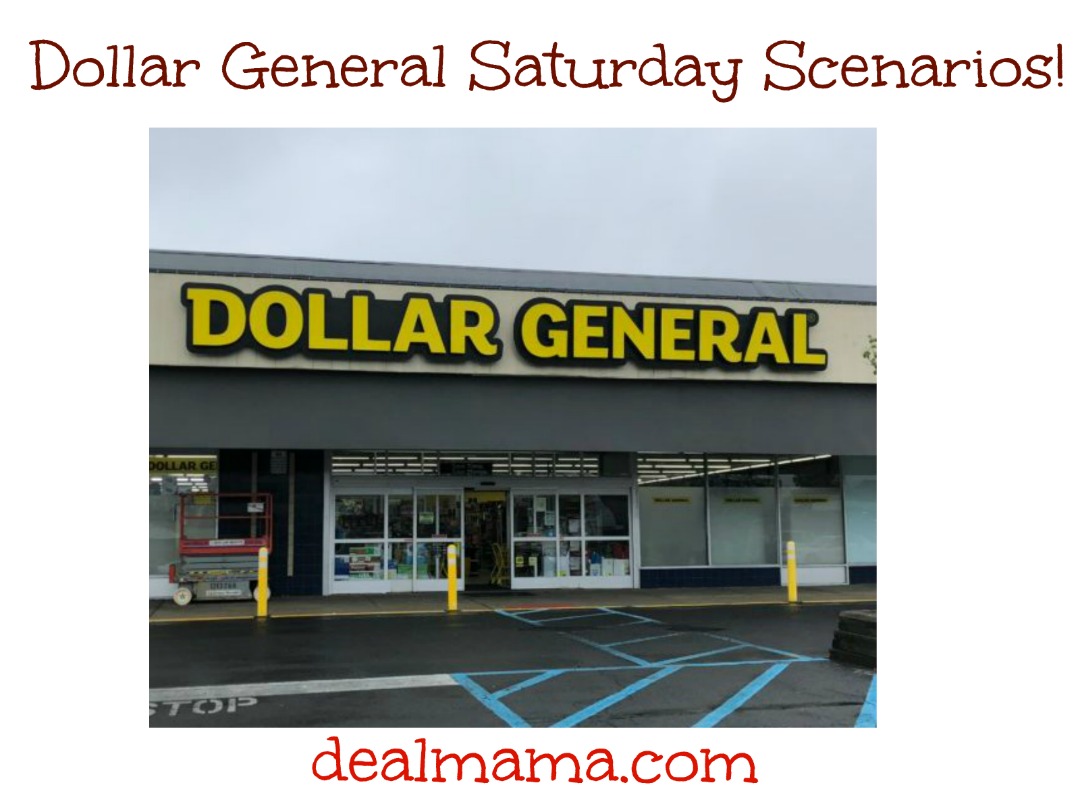 Dollar General Saturday Scenario 8/26 ONLY
Buy 3 Bic Flex 3 Titanium Disposable Razors or Bic Soleil Disposable Razors, 3 – 4 ct, $5.50
Buy 1 Cetaphil Daily Facial Cleanser, 4 oz, $4.50
Buy 1 Kool-Aid, Country Time or Tang Drink Mix, 6 ct, $1.50
Buy 2 Crest + Scope Complete Whitening Toothpaste, 2.7 oz, $1.00
Buy 1 Mr. Clean Magic Eraser Original, Cleaning Pads, 1 ct, $1.00
Total: $25.50
Use (2) $4/1 BIC Soleil, BIC Flex, BIC Easyrinse or BIC Comfort 3 Hybrid/Refillable, exp. Varies
Use (1) $4/1 BIC® Soleil®, BIC® Flex™, BIC® Easyrinse™ or BIC® Comfort 3® Hybrid/Refillable Disposable Razor Pack (Excludes Soleil® Simply Smooth™ 3 pack & Trial/Travel Size) DG Digital Coupon
Use (1) $4/1 Cetaphil Product, exp. Varies
Use (1) $0.75/1 KOOL-AID®, TANG® & COUNTRY TIME® Powdered Beverages DG Digitl Coupon
Use (1) $3/2 Crest Adult Toothpaste 2.7oz or more, Crest OR Oral B Mouthwash 473mL or larger, Scope Squeez 50mL, Oral-B Adult Manual Brush, Oral-B Glide Manual Floss, Expandable Floss OR Oral-B Glide Floss OR Interdental Picks, Interdental Brush, Fixodent Adhesive 1.4oz or larger (excludes Crest Cavity, Baking Soda, Tartar Protection, Kids variants. Oral-B Healthy/Daily Clean, Bright & Clean, Complete, Indicator 1Ct brushes, and trial/travel size. Essential OR Satin Floss & Oral-B Fresh Mint Picks) DG Digital Coupon
Use (1) $0.50/1 Mr Clean products (LIMIT 1), exp. Varies
Use (1) $5/$25.00 or more (pre-tax) at Dollar General DG Coupon
Final Price $1.25 total or just $0.16 per item!
Make sure to check out all of the Dollar General deals and Matchups. Also, don't forget to join our Dollar Stores Facebook page so you are not missing any deals!
Need more coupons? Check out the Coupon Database