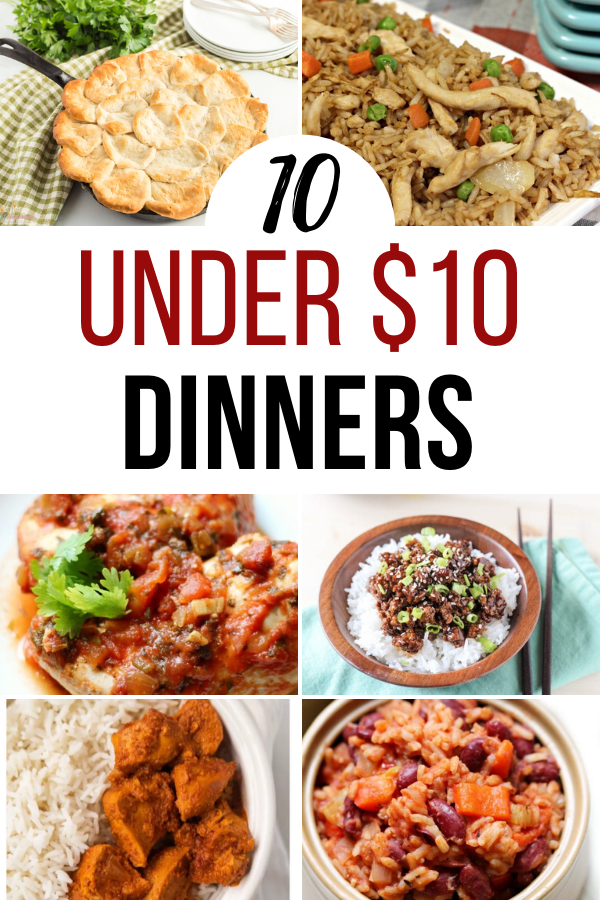 Are you working on your grocery budget?  I'm always doing what I can to keep my grocery budget in check and oftentimes that means that I try to keep a steady rotation of  under $10 dinners in the kitchen for my family.  That does not mean that we like to eat boring food though. We love to have taste filled, flavorful food that the entire family enjoys.  We also like to have a lot of diversity in our meals, which is why I try and gather a lot of ideas and recipes on hand so that I have a good selection of under $10 dinners.
If $10 sounds like a budget that you can live with, check out these awesome recipes below and see what you can make for dinner this week. 
Awesome under $10 dinners that you can
Perfect for the summer this French Tomato Tart is a delicate light tart using fresh tomatoes, mustard and Comté cheese.  This is a light tart that's not loaded with cream or heavy items which really brings out the flavors of the tomatoes.   This recipe is perfect for the peak of summer when you have an abundance of fresh garden tomatoes.  Can you image the delicious summer taste that this dish would bring to your dinner table?
This Asian Chicken Rice Bowl makes for an easy weeknight dinner.  This recipe is based off of Asian Chicken Lettuce wraps, but adds in rice to make a more filling meal for the entire family.    This recipe only takes 7 ingredients and less than 30 minutes to make!  It's a simple and budget friendly way to get dinner on the table and bellies full!  This will become a family favorite and you will find yourself going back to this recipe over and over.
This one skillet chicken pot pie is loaded with chicken and vegetables and is full of flavor.  I love Chicken Pot Pie but it seems like such a daunting task because of the time that it takes.  It's definitely not a busy weeknight dinner.  But, when you use this recipe for One Skillet Chicken Pot Pie, you will save a lot of time and yet still get all the flavor of Chicken Pot Pie in under an hour.   Getting dinner on the table in under an hour is exactly that my family needs on a busy weeknight.
This Ham and Cheese Crescent Ring is filled with cheesy goodness!  There is nothing more appealing to me than a delicious cheese ooze.  This recipe may not be the healthiest however you can have it on your table in 20 minutes and your family will rave about it.  I love an easy dinner like this Ham and Cheese Crescent Ring for those busy sports nights.
Easy Louisiana Red Beans and Rice
This Easy Louisiana Red Beans and Rice is an one-pot recipe.  It's full of deep smoky and spicy flavors, rice, kidney beans, and veggies.  It's the perfect comfort food that your family is bound to love!
This Slow Cooker Butter Chicken is easy to throw together on your way out the door to work.  It's authentic taste makes you feel like you are eating in your favorite Indian Restaurants but it's so much easier on your budget.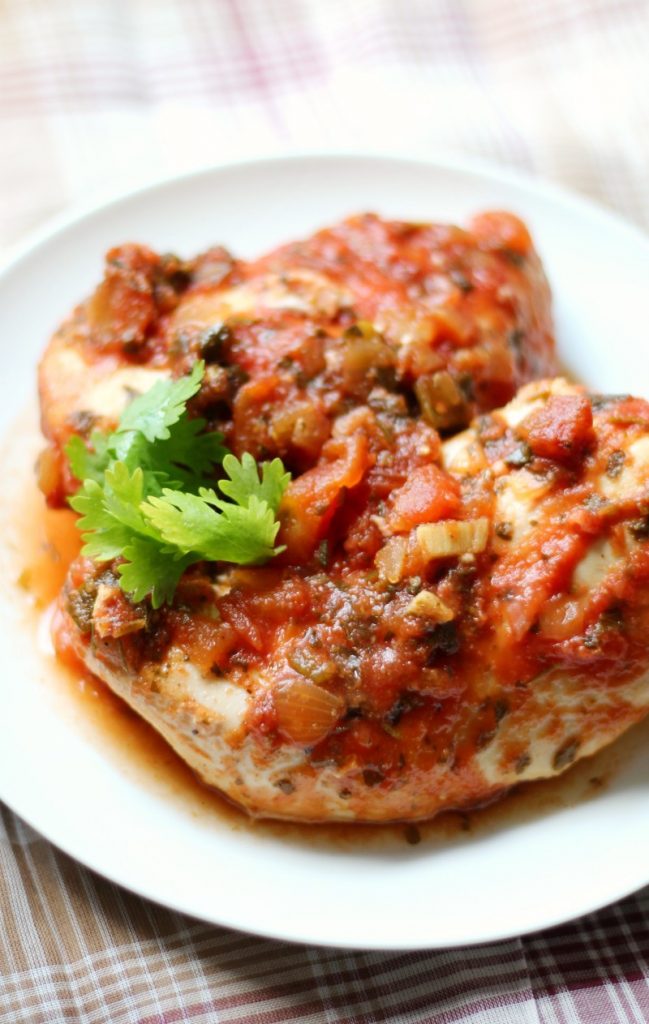 This Slow Cooker Salsa Chicken  is a staple around our household, it's tender and moist with a wonderful burst of flavor.  We love it because it requires only a handful of ingredients and they are ones that we always have on hand.    We also enjoy this recipe because it's so easy to use in different forms.  We like to eat this Slow Cooker Salsa Chicken over rice the first night and then we remake the leftovers into chicken quesadillas or chicken tacos.
BBQ Pepper Jack Flatbread Pizza
Who doesn't love pizza?  This BBQ Pepper Jack Flatbread Pizza is a great twist on a family staple.  It's fresh and different,  the jalapenos add in just the right amount of spice to balance out the sweetness from the the BBQ sauce.  You can have this on your dinner table in less than 30 minutes.
Instant Pot Chicken Fried Rice 
This Instant Pot Chicken Fried Rice is bound to be a hit with your family.  Not only is it budget friendly and done quickly it also is a great way to learn to make your families favorite meals at home instead of spending extra money on takeout.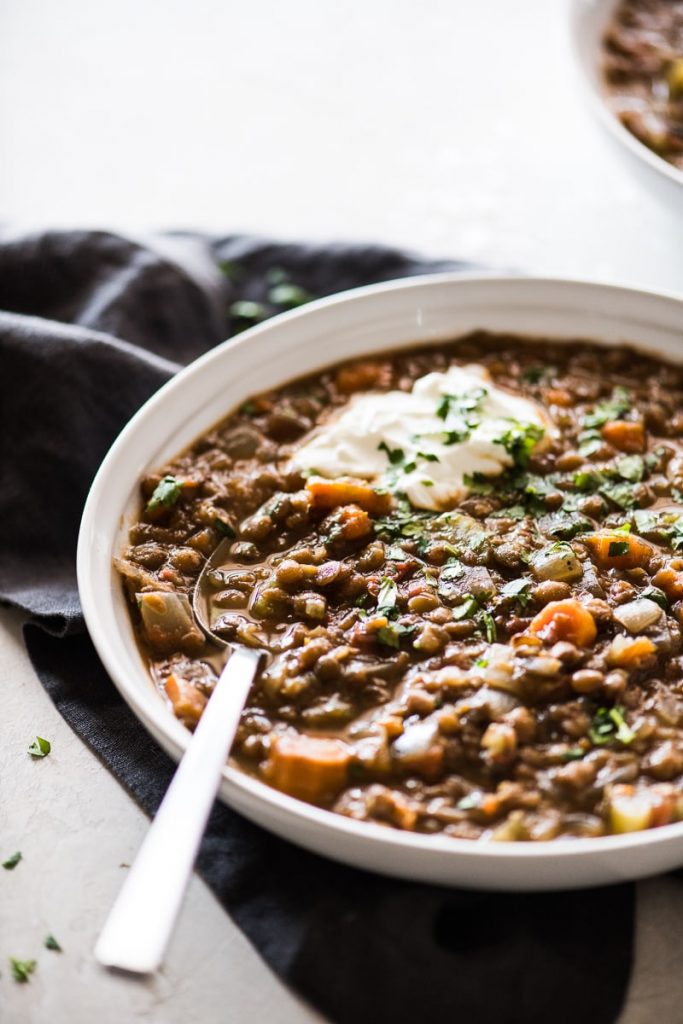 This Crockpot Lentil Soup is hearty, easy to make and filling.  Your family will love this hearty dish.  It definitely makes sense for a cold or rainy day as a great comfort food dish.  Plus, you can put it in your Crockpot before work and then come home to dinner ready for the table.