Breakfast is the most important meala of the day, right?  It's not always easy to remember that, especially if you are stressing about your grocery budget. Oftentimes when we are focused on saving money we think we need to eat rice and beans and basically nothing more. That is not exactly true, especially when it comes to breakfast.  Breakfast foods are actually quite inexpensive and you can have delicious, flavorful foods for breakfast every single day without spending too much money.
If you are ready to start starting your day the right way, look no further.  I have put together a list of breakfast ideas that won't break the bank so that you can eat a healthy, and filling breakfast every day! 
Breakfast Ideas that Won't Break the Bank
I love biscuits for breakfast! They are so flaky and delicious and I want to sink my teeth into them.  These Breakfast Biscuit Cups are perfect to help you fulfill those biscuit cravings. You family will come running when they smell these come out of the oven.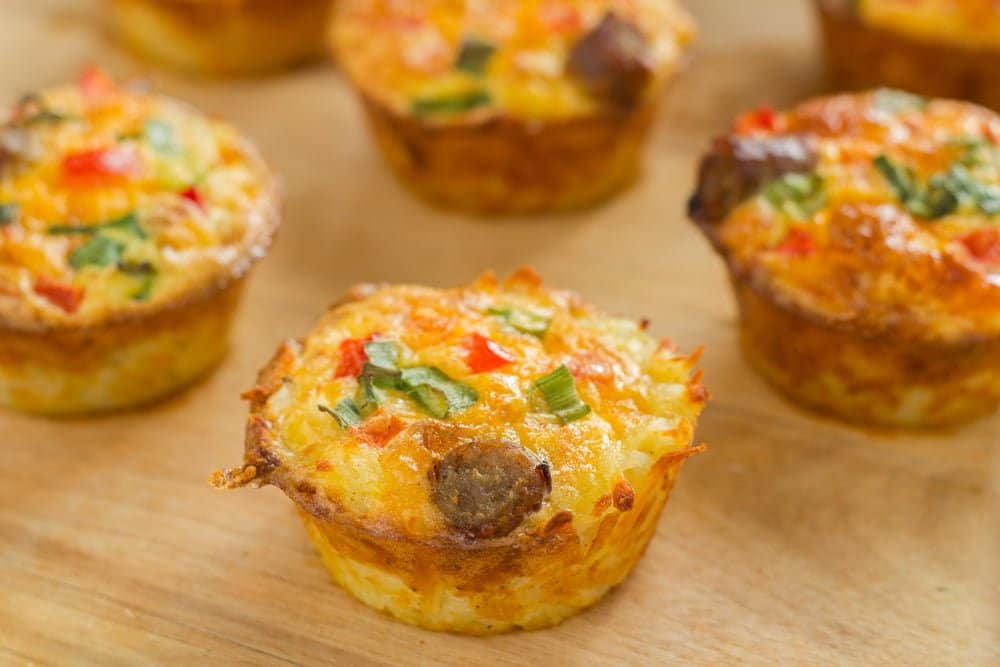 Whole 30 Air Fryer Breakfast Muffins
I love Egg Bites.  They are filling and so flexible to make them in so many different ways.  They are a family favorite around here, I  like to make them with sausage, peppers and onions. I may even get fancy and add some shredded hash browns to mine.  This Whole 30 Air Fryer Breakfast Muffins recipe looks delicious and I'm ready to gobble them up.  How does your family like their breakfast cups?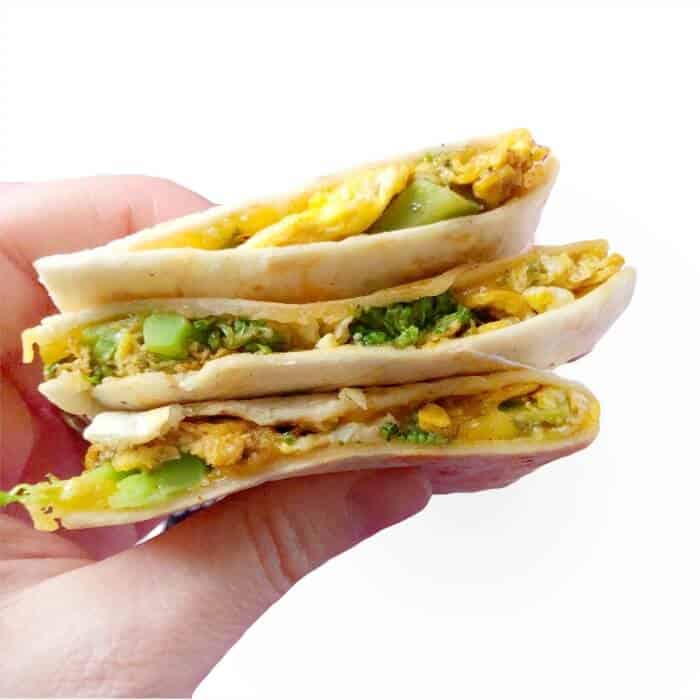 Are you looking for ways to get more vegetables in the morning?  If so, this Breakfast Quesadilla is a crunchy, cheesy, and flavorful way to get more vegetables in.  They are delicious and will trick your kids into eating broccoli.  Plus, broccoli and cheese go together so well.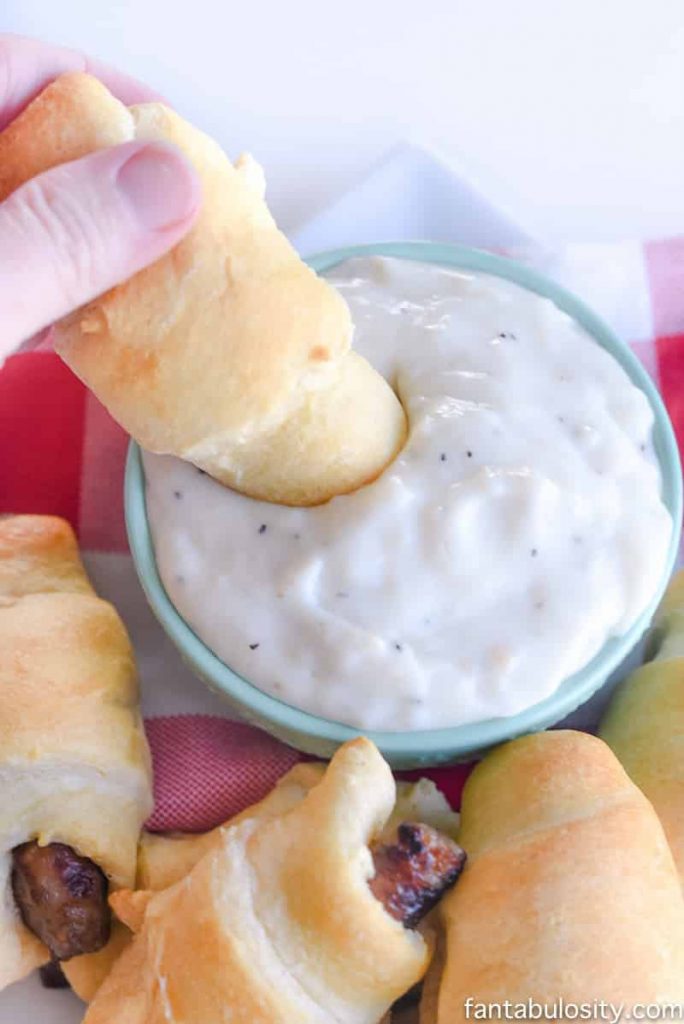 How does a party food for breakfast sound for your family?  That's exactly what these Biscuits and Gravy Dippers remind me of.  They are bound to be the breakfast of champions that your family will crave over and over.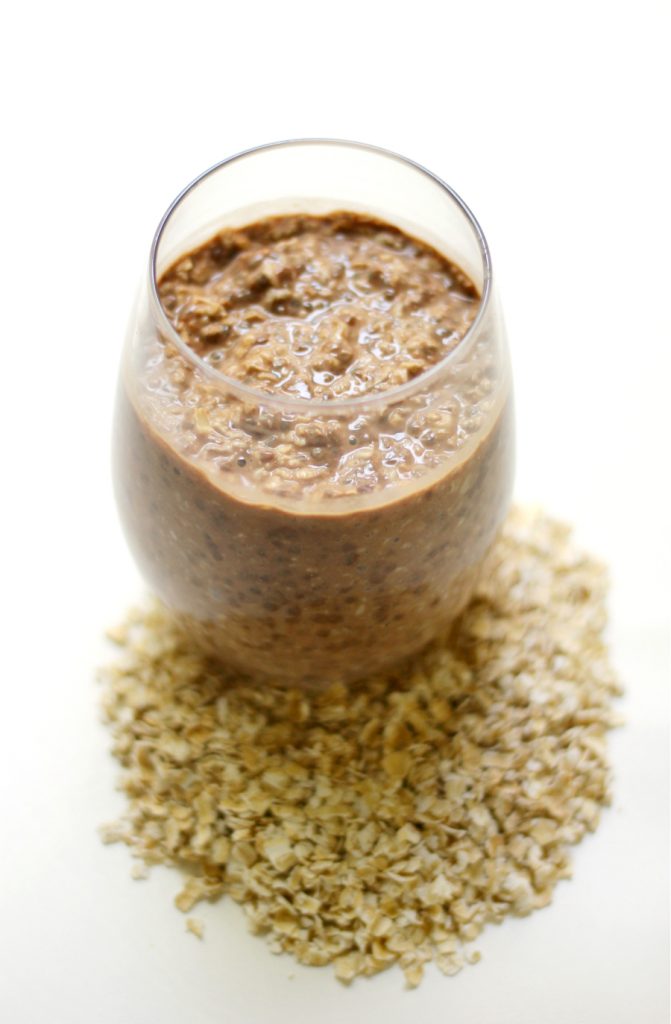 Chocolate Protein Overnight Oats
These Chocolate Protein Overnight Oats are a classic and easy breakfast to prep the night before so you can grab-and-go on a busy morning! And, every batch of overnight oats just screams for some chocolate to be added to it! I love adding oats to breakfast because they are super budget friendly but also so flexible that you can't go wrong with adding them to your breakfast menu.
This Chunky  Monkey Muffins Recipe is filled with banana chunks, walnuts and dark chocolate chips to create a tasty and quick breakfast or grab and go snack. These muffins are bound to be a hit with your family and they are perfect for making ahead the night before to save some time on a hectic morning and get everyone to the bus on time!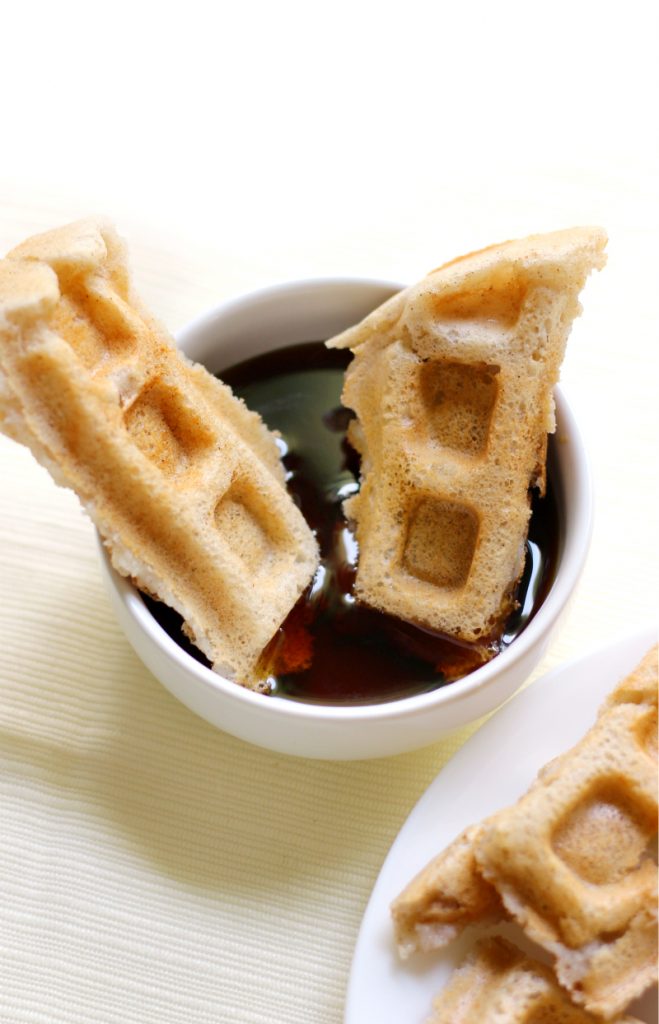 Easy Freezeable Applesauce Waffles
These Easy Freezeable Applesauce Waffles are perfect for kids, teens and adults.  I love that they are freezeable so that they make the perfect breakfast on those busy weekday mornings.  They are so easy that children can reheat them for themselves saving you some stress in the mornings.
These Easy Oatmeal Muffins are ridiculously easy to make.  The muffins only require six ingredients which is perfect to help keep your budget in check.  They take very little effort to whip them up and pop them in the oven while you get ready for your day.  These are bound to please the entire family.
Roasted Skillet Potatoes with Peppers and Onions
These Roasted Skillet Potatoes with Peppers and Onions are very easy to roast in the mornings. These rustic cast iron spuds can be a side dish or filling at any meal! I love potatoes for breakfast and this dish hits the spot every time! One of the best things about potatoes is that they are very filling but also budget friendly.  Using them in a meal will help you keep your grocery bill low.
This Avocado Toast with Egg consists of whole wheat toast a creamy avocado and cottage cheese spread and a fried egg.  Not only is it budget friendly but it's also delicious and something the whole family will ask for again and again.  This recipe is the perfect way to keep your breakfast costs down and yet still feed your family delicious and healthy breakfast on the go.