"How do I get the Walgreens Storewide $5/$15 Coupon?!"
This question is on a lot of Walgreens couponers minds recently.
Walgreens has recently been releasing a $5/$15 Storewide coupon that has had everyone scrambling weekly. For some, it's the unicorn coupon since it's not very easy for everyone to get! This blog post is how to get the Walgreens $5/$15 coupon everyone is after. It provides a step by step guide on how to get the Walgreen's $5/$15 coupon, in order of easiest way some people can do it to the last resort some of us have to do for it to show up! Some will get the coupon on Step 1 and some will not get it until Step 4.
The best part is, once you have your unique way of getting the coupon figured out, it should be accessible that way whenever the coupon goes live to clip!
FIRST AND FOREMOST:
Go to the Coupons.com app in your phone and go to the "Walgreens" tab.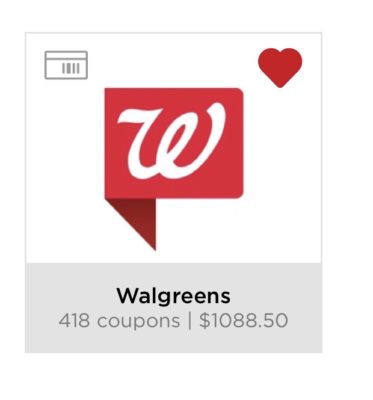 You will see the option to 'Link Card" as a blue button under the store logo. This is important! Put your Walgreens Rewards Card information in there as requested and save it.
STEP 1: After linking your Walgreens Rewards Card to your Coupons.com app, while you are in the Walgreens tab, go into the search bar at the top and type in "Store"
Did it pop up? YAY! If it didn't… don't worry just yet. You are one of MANY.
STEP 2:
Go to your location settings on your phone. Make sure your location is set to "On" 
ANDROID:
Open the App Drawer and go to Settings.

Scroll down and tap Location.

Scroll down and tap Google Location Settings.
Tap Location Reporting and Location History, and switch the slider to off for each one.
IPHONE:
Open Settings
Tap Privacy

Tap Location Services
Slide the button next to Location Services to the "On" position.
Repeat Step 1.
Still nothing? Ok, let's try something else.
STEP 3:
Are you near your local Walgreens? Walgreens will detect your proximity to the store via your Walgreens App, and will usually send you a notification to say hello and tell you to pop in and check out the weekly ad and coupons. Take a stroll into the store, and then click on that notification that pops up on your phone.
NOTHING? Ok. Let's try something else. Omg... I know, me too.
STEP 4:
Go to your Walgreens App and go to the Photos tab.
Order a 4X6 Photo Print to be printed at your Walgreens. This is a last resort and costs 33 cents upon pickup. *For the sake of your Walgreens Photo Team, please don't order a print you don't intend on picking up or not canceling immediately. They take time out of their day to print these pictures, so pick one you really like and just print it and pick it up. We all need more photos on our walls, right?*
Once you place your order, the Walgreens $5/$15 Storewide Coupon SHOULD pop up. This is where my personal hunt for this coupon ended as well as most other people
STILL STUCK???
Comment on this post in the Facebook comments. Hopefully, someone will be finding new ways to get this coupon as time goes on, but these are the ways I have tried and have seen others try and succeed on getting the $5/$15 in-store Walgreens Coupon.
GOOD LUCK and Happy Couponing! 
Make sure to check out all of the Walgreens deals and Matchups. Also, don't forget to join our Walgreens Facebook Group so you are not missing any deals!
Need more coupons? Check out the Coupon Database