Can you picture it? The sound of Jingle Bell Rocks playing in the background, the scent of Snicker Doodles and Chocolate Chip Cookies throughout the house, the family watching Christmas movies while sipping Hot Cocoa. Sitting under the warm, cozy blanket while roasting chestnuts on a open fire. The hanging of the decorations all around the house. I can totally picture it!  My favorite part is gathering the family to set up the Christmas tree and decorating.
This year, instead of going out and picking a Tree from the Tree Shop we decided to go with an artificial Christmas Tree. I think the worst part of having a real tree are the pieces of the tree all over the floor. To add to it, we have a new kitten so now I have to worry about her knocking it over and breaking the ornaments. I am so happy that we went with the ULTIMA™ 7.5FT Pre-Lit Artificial Christmas Tree because it held up to the kitty test. She climbs up the tree and the stand is sturdy enough that it did not go down.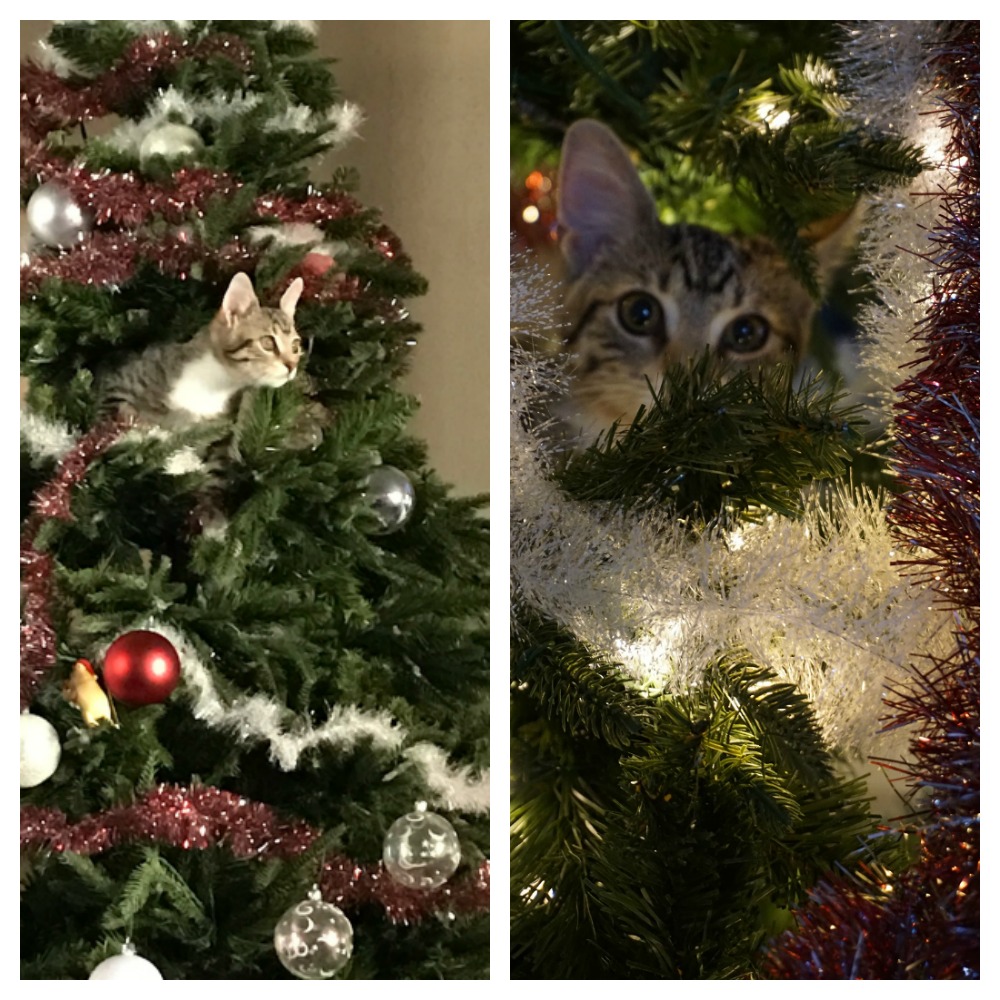 When I received my Tree the kids were so excited that we had to put it up right away. I asked my husband to help me put it up but low and behold I did not need any help. It was SO simple to put up. Everything was light weight and all of the rows were in number order so that it is known which row goes where. It took a total 10 minutes to unpack the box and set up the tree.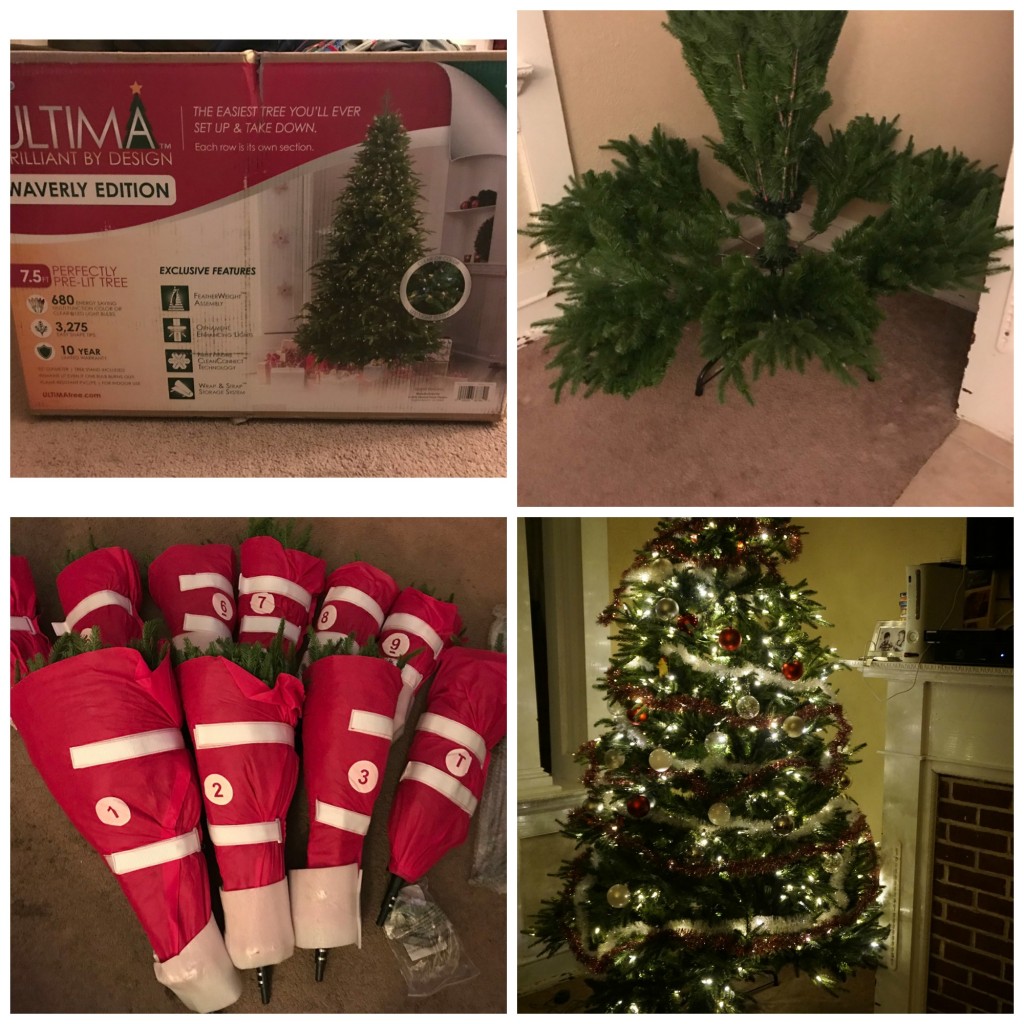 The Tree tree comes pre-lit with 680 perfectly placed energy-efficient, long-lasting LED lights which switch from warm white to multi-color with the push of a convenient foot pedal. My son loves turning on the lights because all he needs to do is step on the peddle. There are also so many different ways you can illuminate the lights. The foot pedal controls nine different lighting sequences: steady-on warm white, steady-on multi-color, blinking warm white and blinking multi-color. Enjoy the twinkle and sparkle of blinking lights, or the traditional look of a steady-on warm white or multi-color. Since the tree already comes with pre-lit lights, there is no need to buy extra. Needless to say, it is beautiful!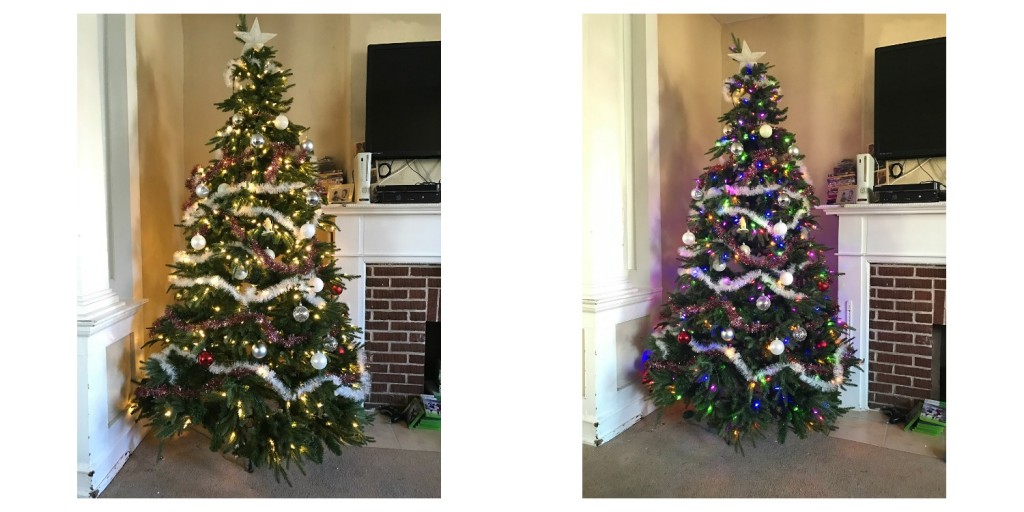 This tree also comes with 10-Year limited warranty and right now you can get $100 off plus free shipping promo code: MOMSOCIETY on this ULTIMA™ 7.5FT Pre-Lit Artificial Christmas Tree. Check them out online and all of their social media sites:
SHOP | FACEBOOK | TWITTER | PINTREST | YOU TUBE | GOOGLE+ | INSTAGRAM
Disclaimer:
This product was received from ULTIMA™ for review purposes only. All thoughts and words in this post is my own . All opinions are my own.