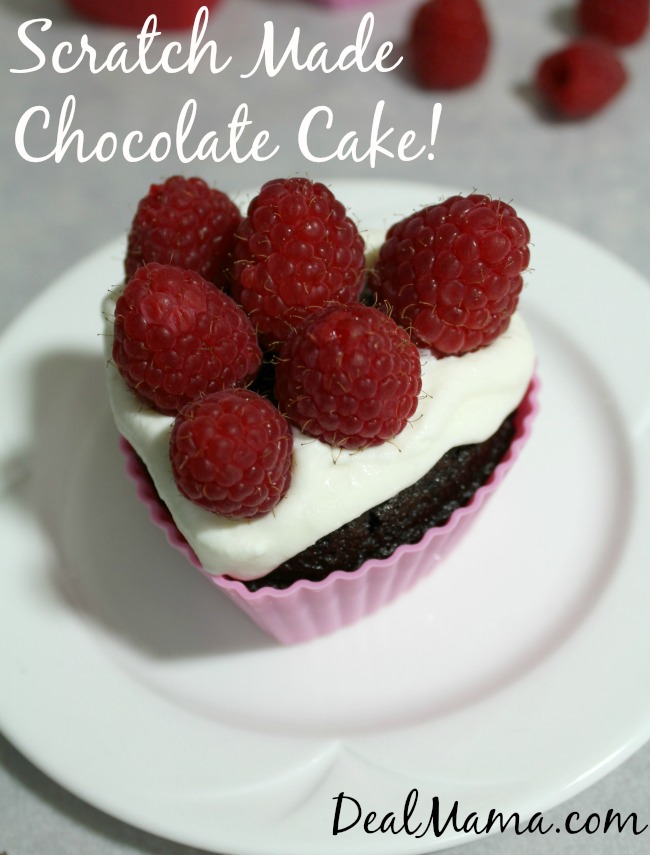 If you've been around here long, you probably figured out that I have a major sweet tooth.  I don't turn down many sweets, but I have a special place in my heart for chocolate cake!  And scratch made chocolate cake – YES please!  This chocolate cake recipe does not disappoint!
It's nearing Valentine's Day, and since this chocolate cake recipe is such a crowd pleaser, I thought I would share!  I like to use these heart shaped silicone baking cups to make them more fun for my boys, but you can bake it up in whatever pan(s) you desire!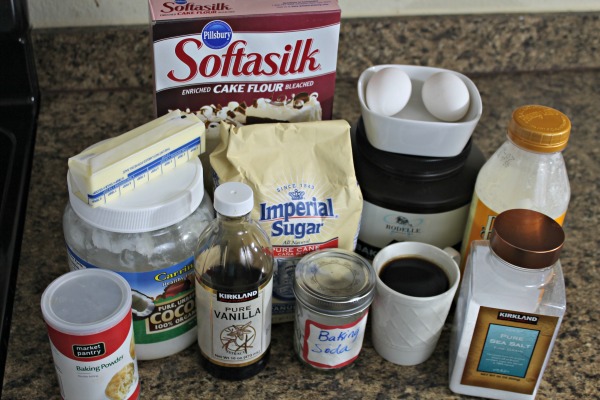 Scratch Made Chocolate Cake Recipe!
Ingredients:
1 cup brewed coffee
1 cup heavy whipping cream
½ cup butter, melted
1 tablespoon coconut oil + extra for preparing the pan
2 cups sugar
2 cups cake flour
1 cup cocoa powder
1-½ teaspoons baking powder
1 teaspoon baking soda
¾ teaspoons salt
2 eggs
2 teaspoons vanilla extract
Directions:
Heat oven to 350 degrees.
Grease pan with coconut oil.
In small saucepan, heat coffee, cream, butter, and coconut oil over low heat. Stir often until butter and coconut oil are melted. Remove from heat.
In large bowl, mix sugar, cake flour, cocoa powder, baking powder, baking soda, and salt.
Add eggs, vanilla, and heated mixture. Mix on low until integrated. Scrape the sides once.
Beat on medium for 2 minutes.
Pour batter into prepared pans and bake according to this schedule:
Cupcakes bake for 20 minutes
Mini bundt cakes bake for 26 minutes
9 inch round pans bake for 23 – 26 minutes
Note – if you decide to use the heart shaped silicone baking cups, be sure to put them on a baking sheet before placing them into the oven.
ENJOY!