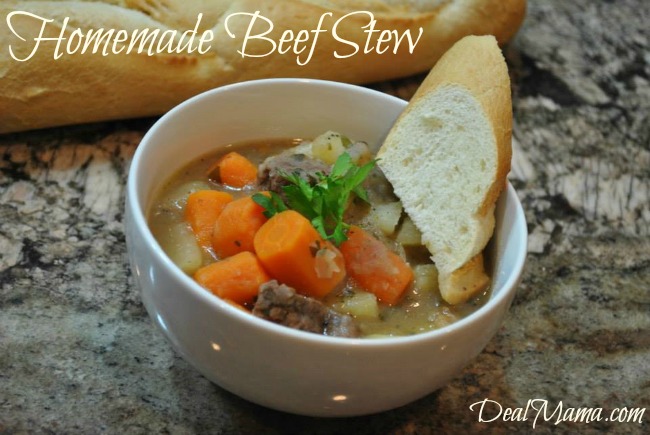 It's starting to feel like winter around here, and what better food to have for the cold weather than a hot bowl of Homemade Beef Stew?
This homemade Beef Stew Recipe is so delicious and will even be loved by the kids.  With beef, potatoes, carrots, garlic and more, this recipe is sure to be a crowd pleaser.
Homemade Beef Stew Recipe
Ingredients:
2 lbs. cubed stew beef
3 tablespoons vegetable oil
4-6 cups water
1-2 medium/large red onions
2 tablespoons Worcestershire Sauce
2 cloves of garlic finely chopped
6 large potatoes chopped
6 large carrots chopped
½ cup chopped Italian Parsley
¼ cup Montreal Steak Seasoning
1 ranch mix seasoning packet
1 tablespoon sugar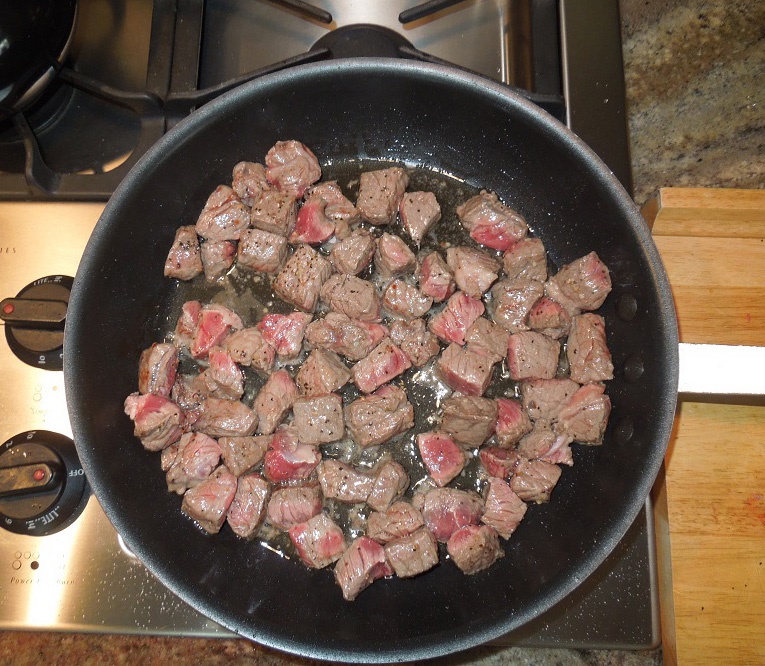 Directions
Brown meat in hot oil over a medium heat
Add browned meat and oil to a large cooking pot with a lid
Add sliced onions and chopped garlic to the pot
Add enough water to cover all the ingredients
Mix in sugar, ranch packet, Montreal seasoning, and Worcestershire sauce
After 90 minutes, mix in parsley, potatoes, and carrots
Return to boil and continue to simmer for an additional 40 minutes
Stir occasionally, once potatoes and carrots are soft (you can easily stick a fork into them)
The stew is ready to be served – Enjoy!