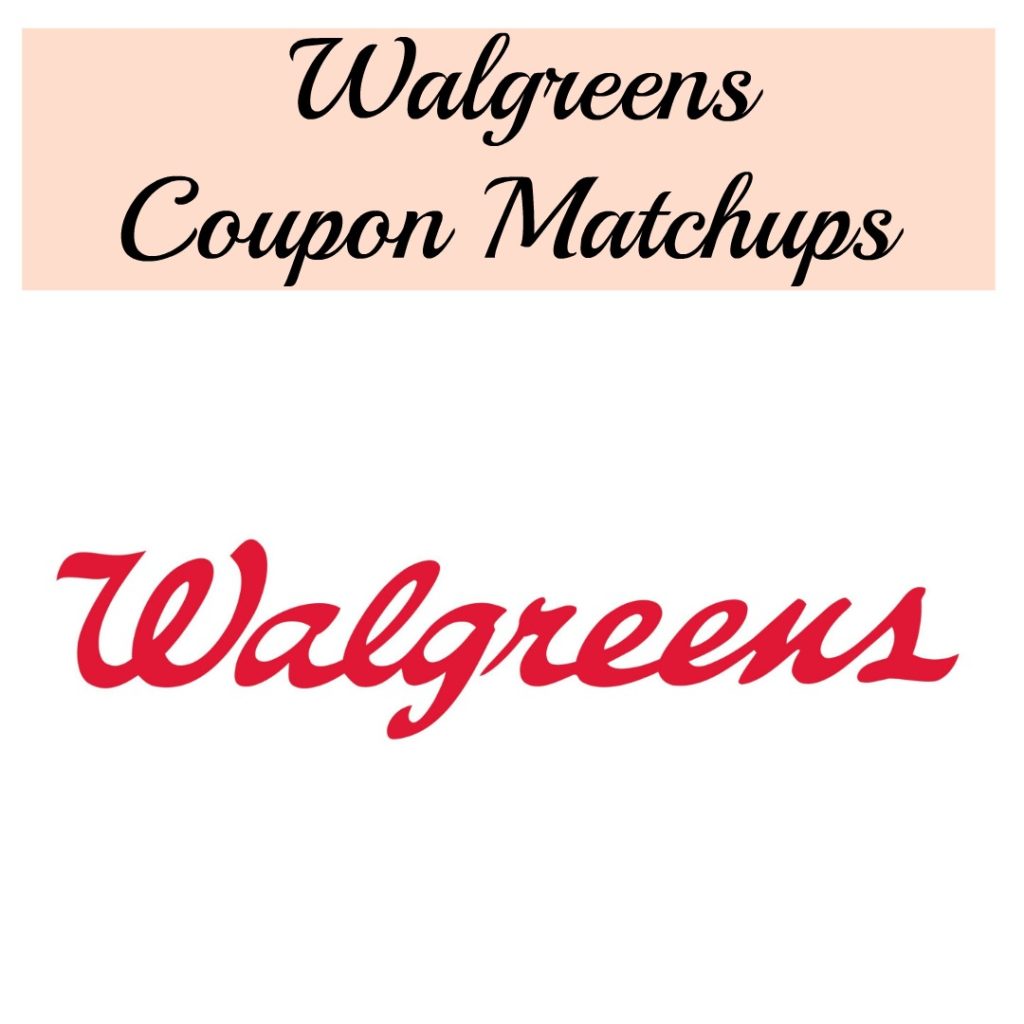 Here are this week's Walgreens Deals! If you are new to shopping Walgreens, you can read the Walgreens Coupon Policy HERE. Several offers are only available for Balance Reward Members, so be sure to sign up. You can sign up and find additional information HERE.
Buy 2 Colgate Optic White Toothpaste, $2.99 each
Use (2) $2/1 Colgate Total Advanced Optic White, Advanced Whitening or Platinum Enamel Health Essentials or Sensitive Toothpaste (3.0 oz +) (LIMIT 4), 3/17 SS, exp. 03/30/2019
Pay: $1.98
Get a $2 Register Reward
Final Price 2 FREE
Buy (1) Rohto Dry Aid Drops, $9.99 Sale Price
Use (1) $5/1 Rohto Dry-Aid Eye Drops, exp 4/05/19 (SS 3/3/19 #1)
Pay $4.99
Get back 90 Everyday Points
Earn $5/1 Rohto Dry Aid Drops ibotta deposit
Final Price Free!
Buy (4) SoftSoap Hand Soap 11.25 oz $2.99 each BOGO 50% off
Use (4) $0.75/1 Softsoap Liquid Hand Soap Pump or Refill, exp. 4/6/19 (SS 03/24/19 R) [8-oz.+; 32-oz.+]
Pay $5.96
Earn 4,000 Balance Reward Points ($4.00) wyb 4
Final Price $0.49 each
Buy 3 Crest Toothpaste, $2.99 each
Use (1) $2/1 Crest Toothpaste 3 oz or more (excludes Whitening Therapy, Gum Detoxify, Cavity, Regular, Baking Soda, Tartar Control/Protection, F&W Pep Gleem, Kids and trial/travel size), Walgreens Load2Card Coupon
Use (2) $1.00/1 Crest Toothpaste – 3-17-19 RMN; Includes 3 oz or Larger Only; Excludes 4.6 oz Cavity Regular, Baking Soda, Tartar Control/Protection, F&W Pep Gellen Kids; Excludes Trial and Travel Size; Limit 2 Identical Coupons Per Household Per Day (exp. 03/30/19)
Pay: $4.97
Get a $3 Register Reward wyb 3
Final Price 0.66
Buy 1 Kleenex Facial Tissue, 3 pk $5.00, regular price
Use (1) $0.50/1 Kleenex Facial Tissue Bundle Pack OR (3) Single Boxes/Packs 
And use (1) $1.25/1 Kleenex Facial Tissue 3 or 4-pack, Walgreens Monthly Savings Book Coupon (exp 3/31)
Pay $3.25
Submit $0.75/1 Kleenex Brand Tissue Bundle Packs, ibotta rebate 
Final Price: $2.50 or $0.83 per box
Buy Garnier Fructis Hair Care $2.99
Use $1/1 Garnier Fructis Hair Care
Or $1/1 Garnier Fructis Hair Care Digital Coupon exp 4/13 (limit 1)
And use $1/1 Garnier Fructis Hair Care Walgreens March Coupon Booklet
Final Price: $0.99
Buy 2 Wet n Wild Icon Blush, 0.2 oz $2.99, regular price
Use (1) $2.00/2 Wet n Wild Face and Skin Care Products from SS 3/10
Pay $3.98
Get 2,000 Balance Rewards Points ($2.00) wyb 2
Final Price: $0.99 each
Xtra Liquid Laundry Detergent 34 loads $0.99
Buy 2 Lipton Tea Bags, 100ct, 2/$5 (sale price)
Use (2) $1.00/1 Lipton Tea Bags, K-Cup, Liquid or Powdered Iced Tea Mix Product – 3-17-19 RMN (exp. 04/14/19)
Final Price 1.50 each
Buy 2 Aquaphor Healing Ointment 2 pk $6.49 BOGO 50% off
Use (2) $1.50/1 Aquaphor Healing Ointment
Pay: $6.73
Get Back: 3000 Balance Reward Points ($3.00) wyb 2
Final Price: $1.87 each
Buy Tide Simply Laundry Detergent 25 loads $2.95
Use $1/1 Tide Simply Digital Coupon (available 3/24)
Final Price: $1.95
Nice! Purified Water 24 pk 2/$5
Buy 3 Axe Deodorant, $5.99 each
Use (1) $3.00/2 AXE Deodorant, Spray or Body Wash Products; Excludes Twin Packs, Trial and Travel Sizes
Use (1) $1.25/1 Axe Deodorant Stick or Dry Spray Product – 3-17-19 RMN; Excludes Trial and Travel Size and Twin Packs; Limit 2 Identical Coupons Per Household Per Day (exp. 03/31/19)
Pay: $13.72
Get 3,000 Balance Rewards Points when you spend $15
Final Price 3.57
Buy 1 Scott Paper Towels, 6 Rolls $5.00
Use $1.25 Scott Paper Towels Digital 
AND Use $0.75/1 Scott Paper Towels Printable Coupon
Final Price: $3.00
Buy 1 Scott Comfort Plus Bath Tissue, 12 Rolls $5.00
Use $1.25 Scott Bath Tissue Digital or from Walgreens March Savings Booklet
AND Use $0.50/1 Scott Bath Tissue Printable Coupon
Final Price: $3.25
Buy 1 Cottonelle Bath Tissue, 12 Big Rolls, $6.00 (sale price)
Use (1) $0.55/1 Cottonelle Bath Tissue; Includes 12 ct or Larger; Must Log-in or Sign up; DND
Use (1) $1.25/1 Cottonelle Bath Tissue 12 big rolls or Flushable Wipes 168 pk., Walgreens March Booklet, exp. 03/30/2019
Pay: $4.20
Get a $0.25/1 Cottonelle Toilet Paper, any size – Ibotta Rebate; Limit 5
Final Price 3.95
Buy Sparkle Paper Towel, 6 Rolls $5.00
Use $1.00/1 Sparkle Paper Towel Printable Coupon
Final Price 4.00